Banana Dachshund Bed
It seems like you have a product in mind: the "Banana Dachshund Bed," which is a cute and cozy pet bed designed for Dachshunds and other small pets. This product appears to be a fun and comfortable option for Dachshund owners. Here's a description for marketing this product:
Introducing the Banana Dachshund Bed - The Coziest Retreat for Your Pup!
Does your beloved Dachshund deserve the best? We think so! That's why we've designed the Banana Dachshund Bed, the ultimate cozy haven for your furry friend.
🍌 Cute and Quirky Design: Our Banana Dachshund Bed is not just a pet bed; it's a fashion statement! Shaped like a delightful banana, it'll add a touch of whimsy to your home decor while providing a snug space for your pup.
🔥 Warm and Comfortable: Lined with plush, ultra-soft material, this bed offers your Dachshund a warm and comfortable spot to curl up and relax, even during the chilliest nights.
💪 Durable and Portable: Crafted with durability in mind, our Banana Dachshund Bed is built to withstand your pet's daily antics. Plus, it's portable, so your pup's favorite spot can be wherever you are.
🐾 Suitable for Cats Too: Not just for Dachshunds, this bed is perfect for your feline friends as well. Versatile and inviting, it's an ideal place for both cats and small dogs to snuggle in.
🧼 Easy to Clean: Worried about keeping it clean? Don't be! The Banana Dachshund Bed comes with a removable, machine-washable cover for your convenience.
Upgrade your pet's comfort and add a quirky touch to your home with the Banana Dachshund Bed. Make your furry friend's day brighter and their naps comfier!
Order yours today and see your pet's tail wag with joy! 🐕🍌
Product specifications:
The trumpet is 40 by 15 by 10(cm) and weighs about 120 grams, suitable for chinchillas squirrel pets
Medium length 55 wide 20 high 15(cm) weight about 180 grams, suitable for pets under 2.5KG
Large length 65 wide 25 high 18(cm) weight about 250 grams, suitable for pets under 5KG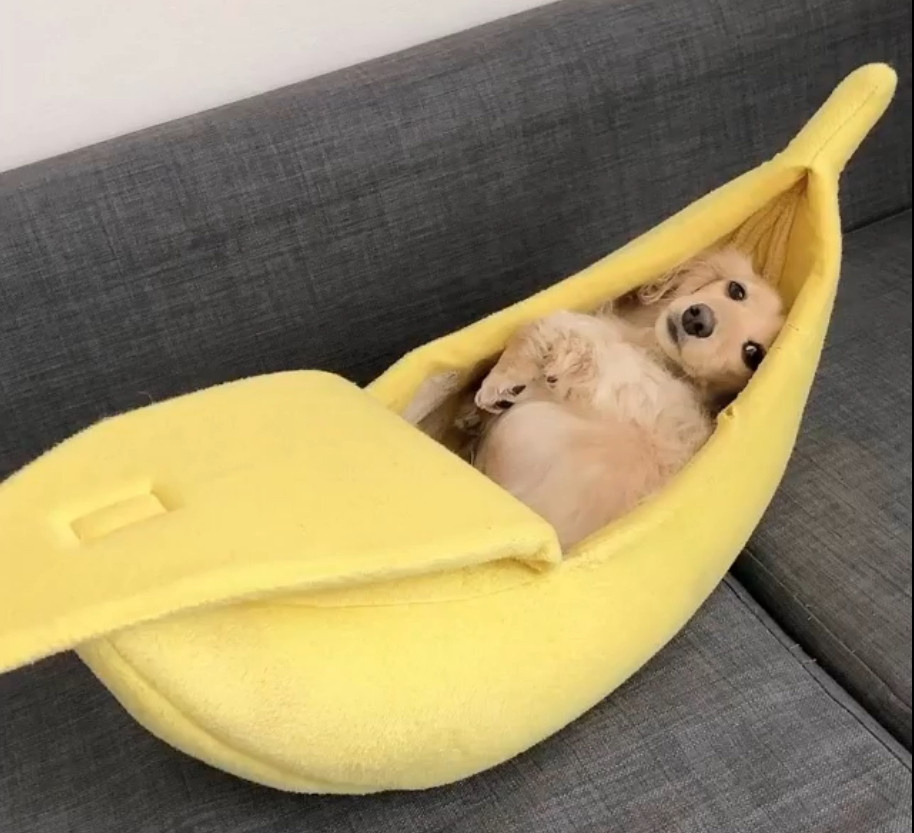 If you're not fully satisfied, please fill in our
contact us form
and we'll quickly work to correct the problem.